Recruiter Contact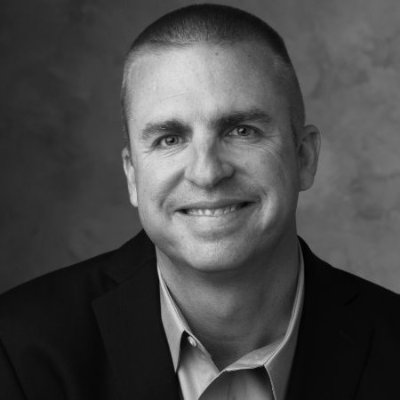 Anthony Bileddo
Chief Executive Officer
(815) 524-2334
Chief Nursing Officer
AG Confidential
---
A champion for the patient experience while advocating and ensuring all patients receive the safest care of the highest quality and an exceptional care experience. Thorough understanding of CMS regulations, and The Joint Commission (TJC) accreditation program. Demonstrated fiscal responsibility and good stewardship of the organization's finances and resources. Experience with and knowledge of the ANCC Magnet Recognition Program®. Extensive experience working in a unionized environment and with Labor-Management Partnerships.
Skills, Certifications and Licenses
---
SKILLS
Bi-lingual proficient in Spanish
LICENSURES
California Board of Registered Nursing
Florida Board of Nursing
Texas Board of Nursing (inactive)
CERTIFICATIONS and Memberships
Nurse Executive Advanced, Board Certified (NEA-BC) Since 2015, expires Feb. 2025
Certified Emergency Nurse (CEN) Since 2011, expires July 2023
Association of California Nurse Leaders (ACNL) Member since 2019
American Organization for Nursing Leadership (AONL). Member since 2016
Sigma Theta Tau International (Nurses Honor Society), Phi Chi Chapter Member since 2012
Work History and Accomplishments
---
Level 1 Trauma Center Major teaching Hospital
Provides executive nursing oversight at XXXX Hospital, a tertiary care teaching hospital and the major teaching hospital for the University of XXXX School of Medicine, with 1500 licensed beds, the hospital is both a referral center and a mecca for medical research. Level I Trauma Center, Comprehensive Stroke Center, STEMI Receiving Center and the busiest Transplant Center in the Nation.
450+ Bed Tertiary Care Magnet Hospital
XXXX  Medical Center (450+ licensed beds), A tertiary care
Medical Center with Magnet® Hospital designation, that is a Level II Trauma
Center, a comprehensive Stroke Center, STEMI receiving Center, among multiple
other accolades; Named among World's Best Hospitals for 2022 by Newsweek and
Statista. The Emergency Department has approx. 115,00 visits per year, 6,000 deliveries
and approx. 16,000 in-patient admissions per year.
The hospital has academic affiliations with the University of California, Irvine (UCI) and Los Angeles (UCLA) Schools of Medicine, and several other Educational Institutions.
Overall responsibility and accountability for a total operating budget of approximately $300 million per year and approx. 1,384 FTEs.
Successfully completed the latest two hospital's triennial Joint Commission surveys and earned re-accreditation status.
Implemented and hard-wired patient experience practices that increased patient satisfaction scores, such as, handoff report at the bedside, hourly rounding, nursing leadership rounding and 6 hours of uninterrupted sleep.
Participated in the reorganization of the Heart and Vascular Institute
Supported the Emergency Department in implementing standard work for septic patients and helping increase 3-hour bundle compliance. Also helped decrease length of stay times for septic patients in E.D. being admitted to in-patient and critical care units.
Increased compliance for VTE prophylaxis as an eCQM measure from 65% to 97% in a period of 3 months, and able to sustain the high compliance.
Successfully negotiated a collective bargaining agreement with the California Nurses Association, achieving many of our bargaining priorities, and avoiding a strike and other labor disruptions.
Created a new process for expedited throughput based on patient surge indicators and specific actions.
Overall responsibility for mid-cycle requirements for Magnet Recognition® re-designation
Reduced the use of temporary/contract RN labor at the facility by 15%, by focusing on recruiting and filling most open requisitions, through different recruitment strategies.
Successfully negotiated first ever contracts with the California Nurses Association (CNA) and the Service Employees International Union (SEIU) thus, avoiding any labor disruptions at the facility.
Increased patient experience scores from low 60%'s to above 70%, effectively achieving the 75th percentile for the hospital.
Improved morale among clinical team, specifically RNs, by increasing visibility and communication from the Nursing Leadership team.
Improve patient mobility among all inpatient nursing units.
Achieved  goal for the Patient Care Experience for 3 out the 4 quarters in 2017.
Reduced turnover rate for RN personnel by 12.78%, from 29.89% to 17.11% for the year 2017.
Reduced and sustained zero incident rate for most hospital acquired infections (CLABSI, CAUTI, HAPI, MRSA, SSI, etc.).
Attained Primary Stroke Center designation from The Joint Commission in November of 2017.
Reduced "walkout" rate in the ED from 6.65% at the end of 2016 to 2.12% at the end of 2017.
Maintained an "A" Grade from Leapfrog Hospital Safety Grade for years 2016 & 2017.
Received awards for years 2016 & 2017 from the Collaborative Alliance for Nursing Outcomes (CALNOC) for Best Performance in Preventing Hospital Acquired Pressure Injuries, Prevention of Injury Falls and Central Line Associated Blood Stream Infections (CLABSI).
Chosen as mentor for new and emerging leaders through Tenet's Leadership Academy, providing mentorship and guidance to new and aspiring CNOs.
Provided leadership during GACH survey by California Department of Public health, with successful completion and no major findings.
Achieved several quality metrics that had previously been unobtainable, such as reducing the fallouts for the barcode scanning of medications from 11% to under 3% in less than 3 months.
Finished year 2015 with only 0.9% negative FTE variance, which is a significant achievement in ED.
Urgent Care finished the year 2015 with a positive variance to budget.
Oversight for the Redesigned Stroke Program that has seen times for the administration of tPA reduced from under 60 minutes to an average of 25 minutes.
Oversight for the throughput project in ED that has seen decreased door to discharge average time by almost 30 minutes year over year for overall length of stay and a reduced number of patients leaving Against Medical Advice (barometer for wait times) from 3.9 daily average in Jan. 2015 to 2.6 daily average in 2016.
Education
---
Master's of Science in Nursing Administration
University of Houston
Bachelors of Science in Nursing
University of Houston
Compensation
---
Open depending on size of hospital and location/Cost of living